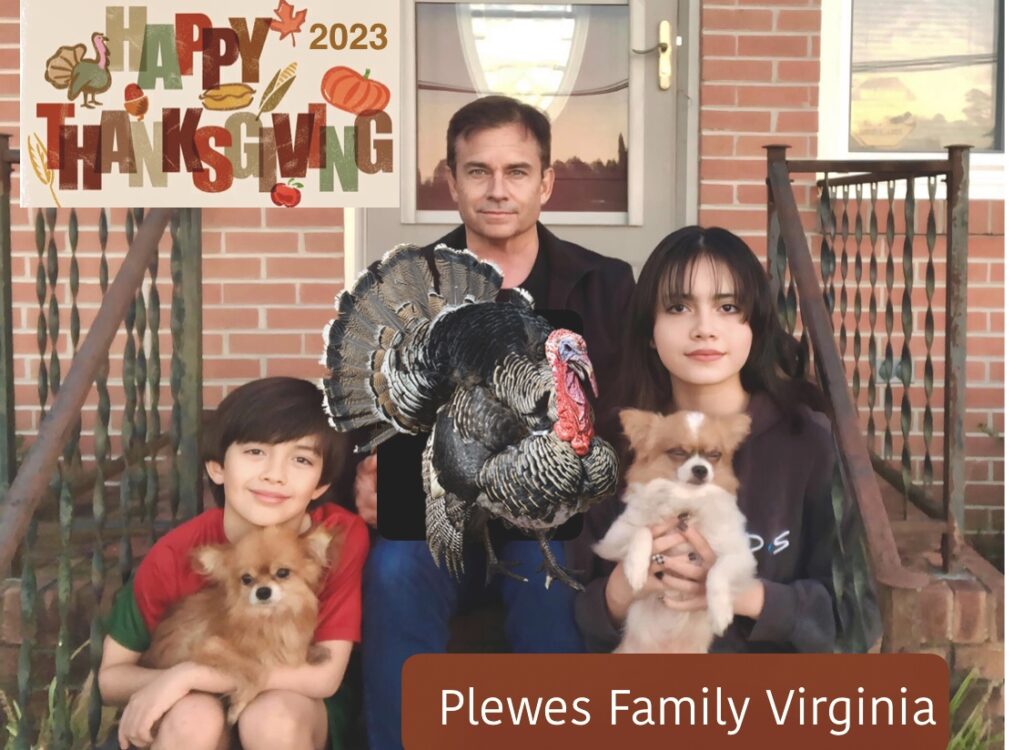 Matthew Plewes is an American born and raised in Suffolk,Va. He has worked as an EMT-A, Ambulance Driver and Emergency Operator (911). He returned to night college and trained in Management, Drafting, CAD and Industrial Engineering and Technology. He worked in Industrial management for 10 years and as a Virginia Private Investigator.
Next Matthew worked in a Paper Mill for 11 years as a papermaker, crew leader, firefighter, chemical control technician and microbiological tester.
In the 1990's Matt opened a martial arts academy and research school (www.chuntianacademy.com) at 911 W.Washington St. in Suffolk, Va. There he had several active Police and Police training officers from the surrounding cities, as well as military, corrections officers and security officers as students and contributors. A smart and effective system of advanced modern world self defense and opponent control blended with ancient martial arts was born.
In 2001 Matt moved to Japan to research and later teach his martial arts-police-military hybrid system. He studied and visited in Hong Kong, Vietnam, Korea, Taiwan, China, Malaysia, Singapore and Indonesia.
The 1990's Suffolk school already had investigations and bodyguard services, another reason to go to Asia was to gain knowledge to pursue an interest in one day starting an superior and elite security company, in which the officers would be highly skilled in security, investigations and event to VIP protection services well above the required standards.
The stay in Japan was planned for 6 months. 911 happened and the return to the USA was delayed. Matt met his wife and married and had two children and traveled extensively in S.E. Asia.
In Japan, Matt was asked to teach English and Martial arts. The money was very lucrative. Matt opened a successful martial art school and an English school in Shizuoka, Japan. Matthew also trained and was ordained as a missionary and performed nearly 1000 weddings for 2 elegant mult-million dollar Chapels in Japan.
Matthew is a lifelong martial artist and holds an 8th Degree Blackbelt, and is a two-time hall of fame inductee (Grandmaster of the year and Ultimate Warrior) and has been featured on TV several times in Japan, including doing a promotional TV commercial for Jackie Chan.
Matthew is also good friends with the living legend Ron "The Black Dragon" Van Clief.
The original 6 month visit became 22 years with yearly visits to update his remaining USA students.
The security company never came to fruition in America. However, Matt provided Personal security and Event security coordination and enforcement for several years in Japan.
In 2023, Matthew and his children returned to his hometown of Suffolk after 22 years in Japan. Matthew is a licensed Security-Loss Prevention officer with certifications in Security management, loss prevention, Lomi-lomi massage, Tsubo, Acupressure, IT, web design, hospitality hotel management, customer service, and Network Security. Matt has provided security and Investigative services for nearly 30 years, both in America and Japan.
As of 7/2023 Chuntian Academy Japan's Security and Investigation Operations have shut down. Japan's school Kung Fu lessons are headed by Sihing K.Nakamoto with online assistance and guidance from Director Matt Plewes live from Virginia, USA.
Plewes is currently forming a new Kung Fu, Family Self Defense, Health and Longevity club. Matt is also working in Loss Prevention-Security in Virginia.
Professional Enhancement Training for Security, Corrections and Law Enforcement classes will be starting up soon.
Soft functional defense programs for kids, seniors and people with physical limitations are available. Health and wellness programs (Tai Chi, Qigong, TM) as well as Sport-hobby programs such as; Stick fighting and Iaido (Japanese art of drawing the sword) also coming soon!
For more information: Click here!
(Pictured below) Event Security Manager, Kung Fu teacher, Iaido, Family Kung fu, Ron "The Black Dragon" Van Clief, Police And Security Consultant.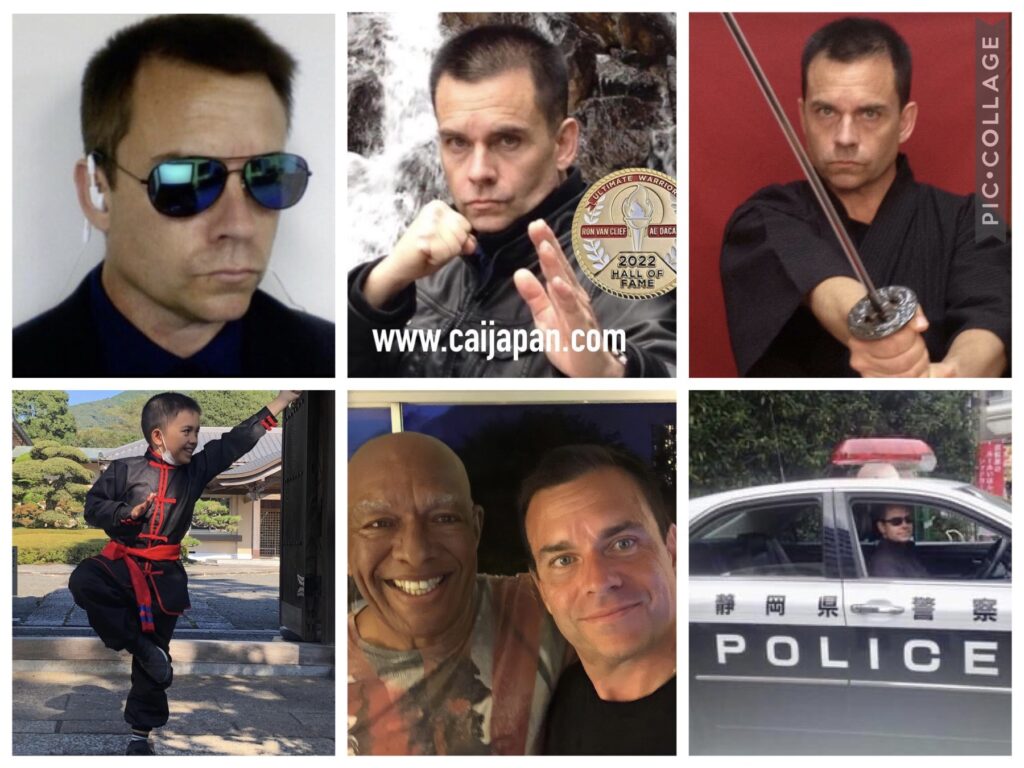 OUR HISTORY
Plewes Center of Japan (2001-2023) was an umbrella organization of several services and businesses. Most services in Japan were provided by or supervised by owner Matt Plewes. Plewes Center was located in Shizuoka, Japan.
Matt also sponsored and funded a children's charity in Indonesia.
Professional Services: Language Services, Self Defense and Martial Arts, Longevity Training – Tai Chi, Chi kung, TM, Zen Meditation, Matt Plewes worked as Event and Loss Prevention Security and trainer, VIP Protection, and Security Coordinator and Trainer for Hospitals, Hotels, Schools, Bars and is approved to operate in Japan by the Ministry of Justice (MOJ).
Business Names: Liberty English Schools of Shizuoka (Now online only), PAST: In Japan: Matt's Japanese Gardens, Chuntian Academy International – CAI Kung fu, Tai Chi, Qigong, CAI Security Services-Full Security, Investigations, Loss Prevention and Training. Shizuoka Wedding Pro. – Wedding Officiating over 950 weddings in Japanese and English, and Matt's Homepage Design and Services and network security.
CAI KUNG FU (SECURITY SERVICES) Click


WEDDING MINISTER SERVICES (click)


BEN PLEWES (AUTHOR) Matt's Father (mclick)